My oldest son is almost five years old now. At this point, he's seen his share of kids' shows…and I have too. As I'm sure parents can relate to, some are great, well done, and quite entertaining. But there are those other kids' shows that are painful to watch and really, really suck.
Here is my list of five kids' shows that I enjoy watching with my son, and three kids' shows that I can't stand. (Note: the shows in this post are all more recent shows.)
5 Great Kids' Shows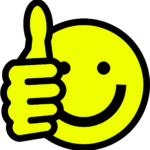 5. Chuggington
Thomas gets all the attention, but if your kid is into Thomas, you should check out Chuggington. Chuggington was an animated British series that ran from 2008-2015. The main characters are three trains named Wilson, Brewster, and Koko. Like most children's shows, each episode features some adventure or issue that the trains work through often learning a lesson along the way. You can find it on YouTube, but some of the videos are clip compilations and not always full episodes. We've borrowed videos from our local library. It's also available on Hulu and iTunes but requires a subscription or fee.
4. Dinosaur Train
Many kids are enthralled with dinosaurs. Dinosaur Train on PBS not only teaches kids about dinosaurs but also about plants, geology, and many other topics related to earth and natural sciences. The main characters are the kids of a Pteranodon family, Tiny, Shiny, and Don, as well as Buddy, who is a boy T-Rex that was adopted by the Pteranodon family. The educational aspects of the show are very interesting (even for adults), while still being very entertaining for toddlers.
3. Wallykazam!
I personally find most of the Nick Jr. shows to be quite bland (and some to just be bad), but Wallykazam! is a gem. My problem with most of the Nick Jr. shows is that the writing is mediocre. It seems like the formula is to just create characters they know kids will like in terms of appearance and then the writing is secondary. With Wallykazam! though, the writing seems to be a priority. A lot of this probably has to do with the fact that the show is centered on letters and words. Wally is the main character who possesses a magic stick that helps him create objects and actions that start with the letter or blend of the day. He uses this power to help overcome various problems and situations that arise. In addition, the songs in Wallykazam! are wonderful.
2. Gecko's Garage – Toddler Fun Learning
Gecko's Garage is a YouTube based show. The main character is an animated Gecko who has a garage (makes sense right?) and many animated vehicle friends such as Bobby the Bus, Rick the Road Roller, Caroline the Crane, Danny the Digger, and more. The episodes feature different vehicles that may be completing a job or needing to the fixed. Some episodes feature songs, or teach skills such as colors and shapes. In my opinion, the best part of Gecko's Garage is the Gecko's Real Vehicles series. In these videos, Gecko visits and teaches you about various vehicles and often even talks to real people who operate these vehicles. These vehicles include a rescue helicopter, construction trucks, a double decker bus, steam trains, and many more.
1. Real City Heroes – Coilbook
Without question, this is my favorite kids' show and can be found on YouTube. I'm not even sure I should call it a kids' show because it's amazingly well done and entertaining even for adults. The bottom line is that IT'S SO GOOD. Real City Heroes follows Sergeant Cooper the Police Car as he takes on different bad guys. It's like watching a really good action movie. Do yourself a favor and check out this video and part 2. There are videos featuring other Real City Heroes characters such as William Watermore the firetruck and Florence the Ambulance. In addition to Real City Heroes, the coilbook channel also has Shawn the Train and Max the Glow Train. These videos are more of your traditional kids' topics like teaching letters, numbers, and shapes and also very well done.
3 Awful, Sucky Kids' Shows
3. Paw Patrol
Are you surprised given how popular the show is? Look, your kid may love Paw Patrol and maybe you do too. I can get why kids love it because it combines two things most kids love – dogs and vehicles. If you really like it too though, I honestly don't get why. Hey, props to the creators for taking advantage of kids loving dogs and vehicles to create toys and all sorts of other related merchandise. Paw Patrol does over $1 billion of revenue a year! The show itself though, is pretty awful. I find the writing to be really bad. The storylines aren't creative and it's simply not very entertaining. It's like once the creators knew they created characters kids would love, who cares about the writing?
2. Blippi
Blippi is so annoying. I can't believe how popular it's become on YouTube though my son has never discovered it, for which I'm incredibly grateful. Look, the show is educational as Blippi does visit and teach about interesting places. I'll give it credit for this. I just wish Blippi wasn't so over the top. The whole character – the voice, the dancing – just seems so forced. I think Mr. Rogers showed that kids don't need some outrageous, silly character to relate to or to hold their attention. Of course, there's nothing wrong with Blippi being it's own thing, but I just wish it was more in between of what it is and what Mr. Rogers was. Oh, and there's also the Blippi actor's controversial past. I won't discuss it here, but feel free to read about the controversy for yourself.
1. Sid the Science Kid
I want to like the show. I mean, it's a show promoting science from the Jim Henson Company, certainly a very respected name in kids' shows. But, IT'S SO BAD. I honestly find pretty much everything about the show to be terrible. The animation is weird and creepy. What in the world is going on with Sid's hair? The little jingles in the show are incredibly obnoxious too. However, nothing is worse than the characters' voices. May talks like she's always unsure with her awkward giggle, but Gerald takes the cake. Gerald sounds like a middle-aged, rocker doofus. I really can't describe it with justice though. You have to experience the awfulness of his voice for yourself. Personally, I don't even feel like the show covers that much science. Sorry Jim Henson, but this is bad.
Your Thoughts?
Do you relate to my list? What are some of your favorite and least favorite shows your kids watch? No matter whether you agree or disagree with my opinions in this post, just don't forget to limit your kid's screen time. Feel free to share your thoughts via the comments below. If you enjoyed this post, you may also like 10 Wonderful Picture Books On Planes, Trains, Trucks, And Other Big Vehicles.